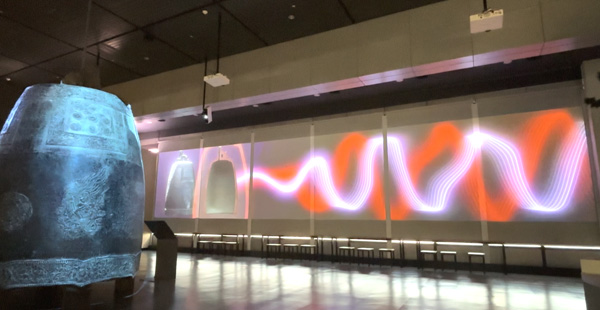 Science technologies such as energy-resource, electric-electronic, transport and machinery, petrochemical, space, semiconductor and ICT, and other 'World-changing Korean science technologies' are the primary subject for the exhibitions that cover modern science technology, agriculture from the prehistoric to Chosun Dynasty era, printing and astronomy technologies.
1. New renewable solar energy car

New renewable energy is the collective name for new and renewable energy sources. Converted fossil fuel, solar energy, hydropower, geothermal heat, and bioenergy are renewable resources that are collected to create renewable energy. This exhibition allows you to experience this process in an interactive way.

2. Hyundai Pony 1

Korea's first ever manufactured car. Though it was smaller than the usual cars of that time, it had a strong engine with high performances and was an immediate hit after its release, for its style and economic price.

3. Araon

Ship Araon is the first ice breaker manufactured with pure Korean technology with given ice breaking functions and 10 laboratories with over 60 high-tech research equipment, you could call it a mobile ocean laboratory.

4. Hwaseong/Suwon Fortress and Irrigation System

A pulley and crane irrigation system, designed by Chung Yak-Yong, that could lift 25,000 Kun or 15,000kg, and using this irrigation system and was used in the construction of Suwon Fortress.

5. The Bell of Seongdeok

A bell that was made by King Kyeongdeok to commemorate his deceased father King Seongdeok in A.D 765 and was completed in A.D 771.

6. Kye Young Bae or Pythagorean Cup

Kye Young Bae or Pythagorean cup warns against excessive drinking and is also called a cup for moderate drinking. When 70% of the cup is filled with alcohol, a siphoning effect causes the cup to drain its entire contents through the base. It symbolizes man's endless greed and the need for control over it.

7. Honcheon Clock

nvented by astronomer, Song I-Yeong in 1669, it is an astronomical clock and is designated as Korean national treasure number 230. The sphere is activated by a working clock mechanism, showing the position of the universe at any given time.

8. Seokgakchunmoondo

Western constellations are seen to be engraved on a traditional stone plate. Drawn, are two circles and in the inner circle are12 radiation-shaped curved lines that extend from north pole mark and stretch to 12 points on the circle.

9. Rainfall Gauge, Treasure 1652, Location : 2nd floor of the Science Museum

Invented in 1441, and is the world's oldest rainfall gauge. It has a bronze-cast main body and is made up of three components.

10. Hwacha

First made in 1409, and under the rule of King Munjong, a portable multi-rocket launcher was attached on carts to shoot 50 or 200 thin arrows at a time.

11. Geobukseon, Turtle Ship

Geobukseon, the world's first iron-clad warship, was built under the leadership of Admiral Lee Sun-Shin. The ship was armored with iron plates to protect the rowers and was armed with a turtle head placed on top of the ship's bow.